Commercial Opener Repair
Whatever the cause of a broken garage door opener and need commercial opener repair. If not repaired, could cause more serious problems. For the sake of safety, it is important that you call a professional technician immediately. Commercial opener repair can be categorized into two: residential and commercial garage door openers. Commercial garage door openers are powerful equipment but can also be the weakest if not properly cared for. Over time, garage doors will require repairs as a result of wear and tear. The tension springs in garage doors, especially the commercial ones, will weaken as a result of frequent opening and closing. A common reason to repair commercial garage door openers is the motor and gear. This device is responsible for opening and closing garage doors. They should be replaced with high-efficient motors ensure it doesn't get damaged easily.
Self Maintenance is Important…
Every mechanical system is built to last long but lack of maintenance and repair reduces lifespan drastically. Installing a commercial garage door opener will last longer if you can give it some careful examinations. This routine can be as simple as lubricating the moving parts of the machine with recommended oil (see the manufacturer's manual) or be replacing worn out screws and bolts. This step, as easy as it is should keep your equipment running smoothly. However, if you are too occupied to perform this procedure or you have no idea on how to repair damaged part of the equipment, you can simply count on ADR Garage Door, we provide same day service for any type of repair.
Hiring a Pro Will Be Beneficial Over Time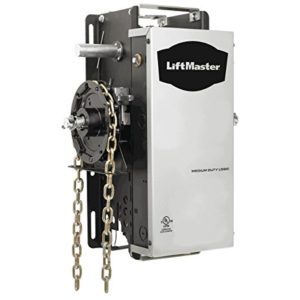 Most times, it is best to leave certain jobs to professionals. A professional not only have the experience to install and repair a commercial garage door opener, he is also able to detect the problems and correct them at once. You want to make sure that they use the best materials that are made of good quality. When you need to get repair a commercial garage door opener in Richmond Hill, it is in your best interest to take the time to find one that is reputable. ADR Garage Door offers residential and commercial garage door services such as commercial and residential garage door repair and installation, garage door opener repair, emergency garage door repair, and overall garage door maintenance all through Richmond Hill and its surrounding areas. We repair and replace every component with high-quality parts from trusted manufacturers. Call us today on 647-797-4112, our outstanding customer service is standing by 24/7 to respond to your request promptly.
Looking For Certified Dealers in Commercial Garage Door Opener Repairs?
If you are looking to repair your garage door opener or install a new one, ADR Garage Door in Richmond Hill has a team of dedicated technicians ready to help. From automatic garage door opener repair to installation, ADR Garage Door can make your equipment much better than the one you had before. Our company can help clients decide on which commercial doors will best suit their applications.
Get a quote today, simply fill our quote form.  Your satisfaction is guaranteed!