Garage doors come in a variety of designs, ranging from traditional to modern and everything in between. Some popular garage door designs include:
Raised panel: This is a classic design that features raised rectangular panels on the surface of the door. It is available in a variety of materials and colors.
Carriage house: This design is inspired by the look of old-fashioned carriage house doors. It features decorative handles and hinges on the exterior of the door, and can be made of wood or steel.
Contemporary: This design features clean lines and simple, minimalist details. It is often made of glass or aluminum and can be a good choice for modern homes.
Flush panel: This design is sleek and simple, with a flat surface that has no raised panels or decorative details. It is often made of steel and is available in a variety of colors.When selecting a garage door design, it's important to consider the overall style of your home and choose a design that complements it. Additionally, you may want to consider the materials used in the construction of the door, as well as its durability and security features.
Modern Garage Door Collection
Insulated VS Non Insulated Doors
An insulated garage door is a popular and durable option for homeowners who want the benefits of an insulated garage door combined with the strength and durability of galvanized steel.
Insulated galvanized steel garage door is typically made of polyurethane or polystyrene foam that is injected between two layers of galvanized steel. The steel panels are coated with a layer of zinc to protect against rust and corrosion. The insulation helps to keep the garage space more comfortable by reducing heat loss in the winter and heat gain in the summer. It also helps to reduce noise and vibration from the garage door.
Galvanized steel is a strong and durable material that is resistant to dents, scratches, and corrosion. It is also relatively low-maintenance and can be painted to match the color of your home's exterior.
Overall, an insulated garage door is a great choice for homeowners who want a durable and energy-efficient garage door that will last for many years with minimal maintenance.
Boost Your Home's Curb Appeal with a New Garage Door
Upgrading your garage door is a smart investment in your home's value, security, and comfort. With financing options available, you can make this investment without breaking the bank. A new garage door can improve your home's curb appeal, increase security, and boost energy efficiency, which can lead to lower utility bills. Additionally, a new system can reduce noise and provide smoother, quieter operation. Don't let cost hold you back from enjoying the benefits of a new garage door – take advantage of financing options and upgrade your home today.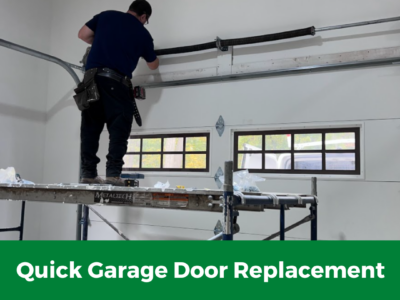 Upgrade your garage door with our quick installation services. Our expert team provides fast turnaround times without sacrificing quality or service. Contact us today to get a free quote
Garage Door Financing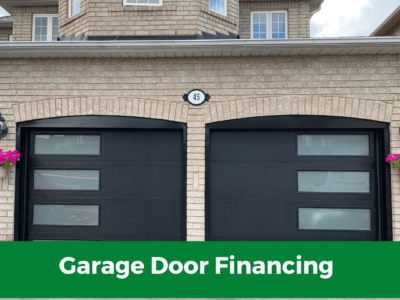 Financing options make upgrading your garage door a smart investment in your home's value, security, and comfort. Enjoy the benefits of a new door while keeping within your budget.
Your Garage Door Repair Company
SEE WHY WE'RE THE BEST