Commercial Garage Door Repair
Commercial Garage doors are the largest entry in any home or business. Thus, proper maintenance and repair are important to ensure safe and smooth commercial garage door operation.
As important as these doors can be, they can get unstable over a period of time, hence the need for repair. These repairs are supposed to be handled by experienced technicians who are acquainted with techniques to ensure smooth opening and closing of the commercial garage door in order to maximize efficiency.
If you notice malfunctioning in your commercial garage door, it is important that you call a reputable garage door repair company immediately. ADR Garage Door is a trusted garage door repair company in Richmond that will take care of any repairs as quickly as possible.
---
Why You Need to Hire a Professional Commercial Garage Door Repairer?
The safety of your employees and family is not to be joked with. In fact; it is the responsibility of an organization to provide a safe workplace for the employees. Once you observe any abnormality or malfunction in your commercial garage door, refrain from doing it yourself because you lack the experience and tools to get the job done. Simply hire a commercial garage door repair technician.
ADR Garage Door provides quality garage door repair services for companies all over GTA and Surrounding areas, we also cover Simcoe country. All you have to do is to choose from both, residential or commercial garage door repairing services. With the knowledge and experience ADR Garage Door technicians have in commercial garage door repair and installation, we are sure to deliver top-quality services relating to your need. We provide both residential and commercial garage door repairing services in Richmond Hill and surrounding areas.
Why Choose Us?
Flexibility
You can trust our service in critical situations. Our customer care representatives are available 24/7 daily to attend to customers' requests in unforeseen circumstances. Therefore, when planning on choosing a service provider that you can trust during emergencies, consider ADR Garage Door.
We are located in the heart of Richmond Hill, which means we can quickly arrive at any scene when it matters the most. No one wants to wait endlessly to get his doors fixed, especially during an emergency.
Experience
Our technicians are experienced in providing diverse residential and commercial garage door services such as spring repair, cable repair, opener repair and new garage door installation
Versatility
There are many problems related with garage doors ranging from slow opening/closing, broken parts, door gaps around the sides, improper alignment, etc. our experts use quality workmanship and latest security technology to replace and fix automatic door openers.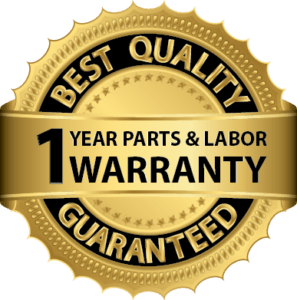 Warranty
Since we have confidence in our services, ADR Garage Door offer warranties on the repair/maintenance jobs to give customers an assurance of reliability.
Not all garage door repair companies install all kinds of commercial garage doors. But ADR Garage Door has technicians that install, repair, and maintain garage doors based on your preference. We offer round the clock service in Richmond Hill and surrounding areas to better serve customers in a timely fashion.
Call us today on 647-797-4112, get a quote, and see your garage door repaired.